Principle Introduction
The 3D NLS works by sending an infra-red triggering signal of extremely low intensity to the Bio-field around the brain via specially designed headphones. The principle is based on the fact the every cell tissue and organ NLS its own unique frequency pattern that varies as it experiences a load or stress. The healthier the area being investigated the more stable its frequency pattern is. We can direct the 3D NLS to investigate the unique frequency of say the tissue of the right lung, given that the Bio-fields of both brain and lung tissue, (as with all parts of the body) are in constant communication with each other.
Three function of 3D nls body health analyzer:
1.Organ test 
2.Drugs and health food test
3.Frequency therapy treatment
1.Organ test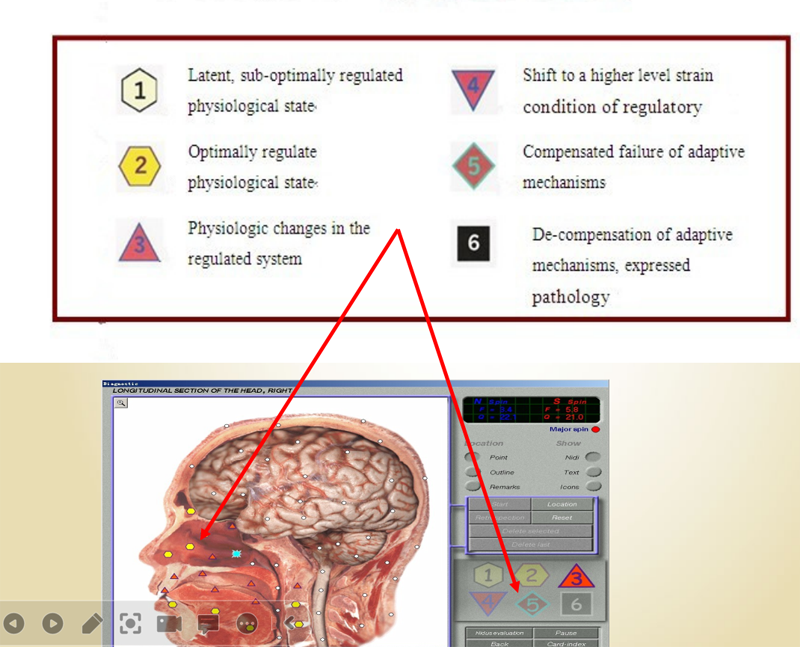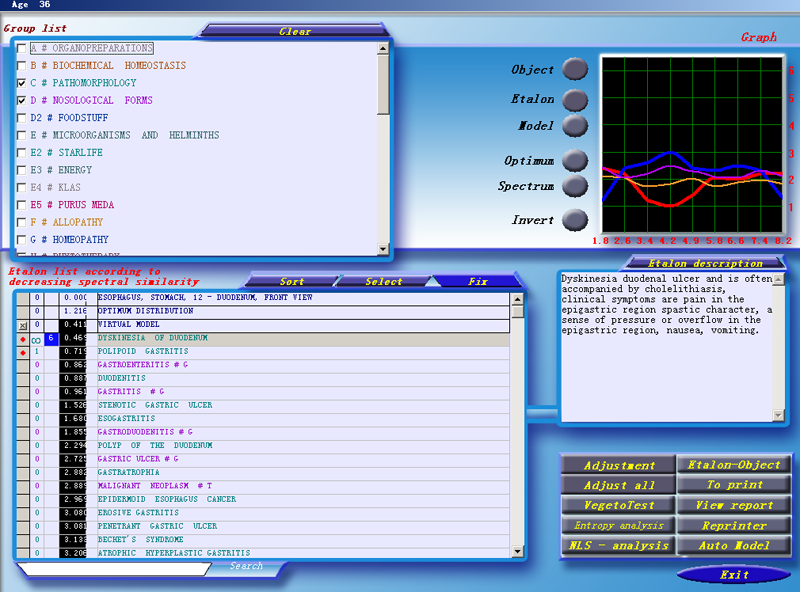 Data interpretation
a >10, show the lack of any matching samples, the rate of happening is very small
b 1.0 ~ 0.425 Though it may not show the symptoms described, it still need to be pay attention to, if you do not have any change, these problems may be happen soon
C < 0.425 Red index, happen probability reaches as high as 85% to 95%. In addition, with graphic similarity do cross comparison.
2.Drugs and health food test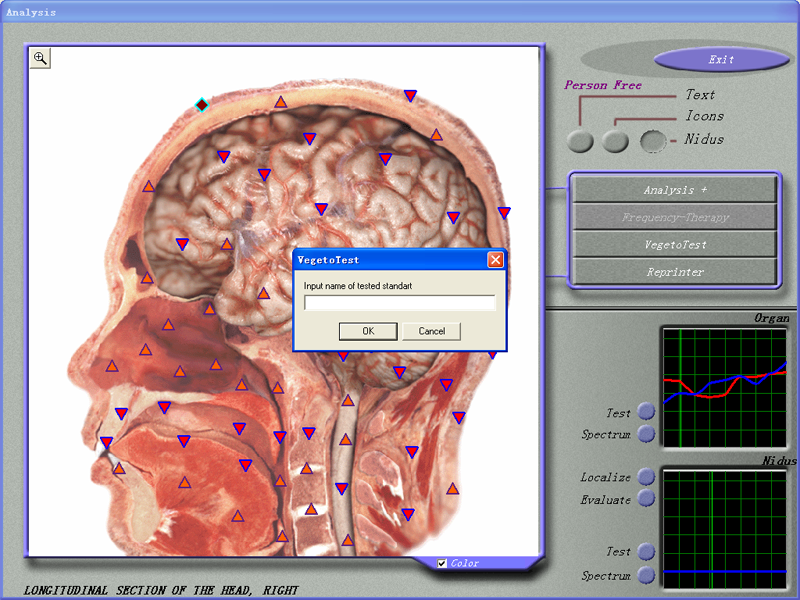 put drugs or health food into "item cup" , On the analysis of ratio below the window will appear:
Strengthen the compensation recovery: represent the degree of the improvement * * * %; Or reduce compensation recovery: represent deterioration degree * * * %
★Note: improve ratio (* * * %) must be greater than 10% ,so that it NLS reference value!
3.Frequency therapy treatment
This function help adjust organ energy and treatment.