The work theory of the ionic detox footbath
The ionic detox footbath process is an amazing cleansing method for detoxifying your entire body by bathing your feet in warm water while using positive and negative ions from an ion generator—the array. The process is also known as electrolysis.
The array element is the actual ion generator device that sits down into the water and creates the ion charge and flow within that solution. It attaches to the power supply,which controls the array element ion flow and change.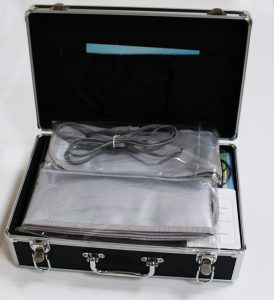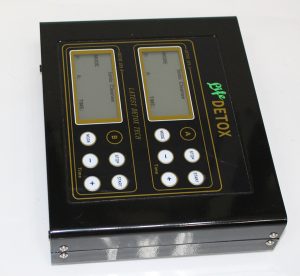 Benefits for Our Body:
◆Removes toxins and body waste products that can cause health problems.
◆Helps clear up bad skin.
◆Helps inactivate Viruses, Bacteria, Yeast, and Fungus
◆Positive effect on weight loss (Assists in weight loss)
◆Headache Relief – Assists in clearing up headache problems.
◆Slows down aging and improves body flexibility.
◆Rejuvenates and energizes your whole body.
◆Enhances Nutrient Absorption
◆Heavy Metals Removal
◆Increase Your Energy
◆Help with Faster Recovery Time for Disease and Injury
◆Increased Oxygen in Your Body
◆Helps Relieves Pain and Tension
Colors and Particles in Water
Even if not bath the feet in water, the water also will change color because there is the dirt and chemical substances in water which can induce color change. Our body has 70% water which is absolutely necessary in life. The toxin produced from our body is very similar as from water.Every area, such as bad arthritis, bladder. Suggestion is to test muscle after cleaning feet. The metal wastage of the electrode plate will crease the metal substances in water. More and more experience and observes can help to identify where the toxin mainly is from. The stronger energy of the mineral in water will produce the more
activate of Ionic Detox Foot Bath. If you see many black spots, 20%-40% of which are impacted by local water quality, other 60%-80% are toxins from the body.
But when bathing feet, the dirt and toxin from water will not adhere to the container or edges of the electrode plate. The toxin from the body will form mucus supernatant that can be cleaned by the bleaching water or cleanser.