What is Quantum Resonant Magnetic Analyzer?
The Quantum Resonant Magnetic Analyzer is a Hi-tech innovation project, which is related to medical, bioinformatics, electronic engineering, etc. It is based on quantum medical, and scientifically analyzes the human cell's weak magnetic field collected by advanced electronic device. The analyzer can work out the customer's health situation and main problem. According to the checking result, the analyzer can figure out the reasonable treatment recommendation. The quantum resonant magnetic analyzer is the individualized guide of comprehensive healthy consulting and updated healthy sciences, and its characteristics and advantages are comprehensive, non-invasive, practical, simple, quick, economical and easy to popularize. With the deep research and scientific development, the analyzer will make great contributions to human health project, and it has broad developing and applying prospect.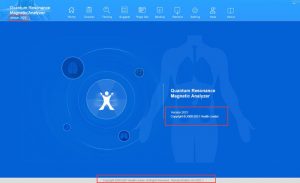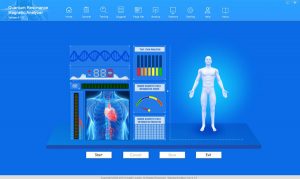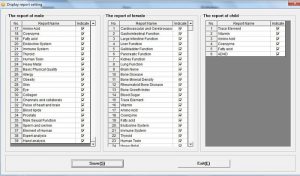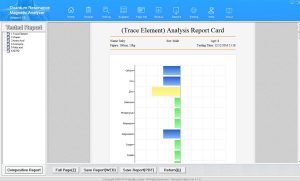 Advantages:
Quantum weak magnetic field resonance detection method is an emerging fast, accurate, and spectral free detection method, especially suitable for comparing the efficacy of drugs and health products and checking sub health. Its detection items mainly include: cardiovascular and cerebrovascular diseases, bone density, trace elements, blood lead, rheumatic disease, pulmonary respiratory tract, kidney disease, blood sugar, gastrointestinal, liver and gallbladder, brain nerve, gynecology, prostate, bone disease, calcium, iron, zinc, selenium, and more than 30 other detection items.
Fast and accurate:
Multiple data of your body can be obtained in just a few minutes. The detection method can greatly save you time and money. The examination system database has been established through extensive clinical validation, and the detection accuracy is very high.
Painless:
Testing does not require blood tests or radiation exposure to determine the current state of the body.
Simple and convenient:
The operation is simple, and ordinary personnel can master detection and interpretation through short-term training. Carry out health checks anytime and anywhere, and give back the time to the patient. The testing cost is appropriate and easily accepted by ordinary consumers.
Health management:
After testing, establish a personal health record for the patient, and have the healthcare provider develop a health management plan to track the patient's health status at any time.
Preventing diseases before they occur:
Regularly check, remind of various indicators and health conditions to be noted, and prevent diseases before they occur.