Face Skin Analyzer therapy:
The analyzer collects the existing problems through double 12 MP HD cameras, carries out visual analysis and magnifies the problem skin (or observation; it usesbig data calculation and conducts optical algorithm analysis to provide skin test report finally, and pmvidestreatment suggestions for the same type of skin problems simultaneously.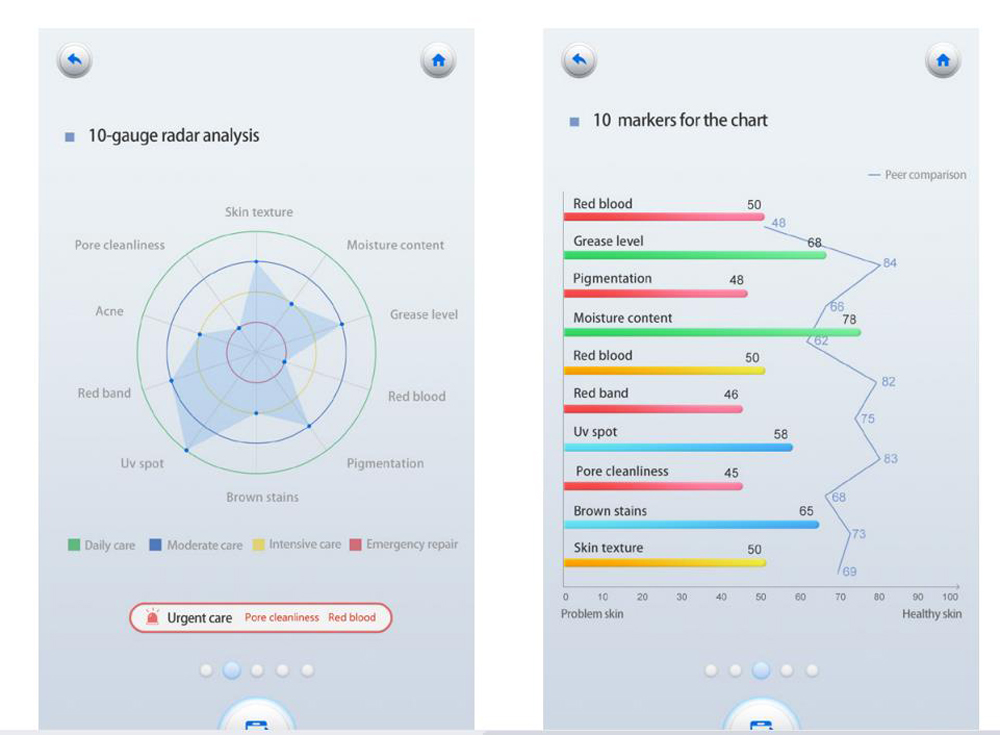 Three Light Sources analyze Most Skin Problems
Three light sources,namely thegeneral white light, polarized light and ultraviolet light are applied to the epidermis, dermis and pores of the skinrespectively. Most skin problems will be effectively solvedby cooperatingwith the top ten test items and to act appropriately to the situation.
General white light To conduct image processing towards the face and to enlarge the image to observe hair follicle dogging, collagen content and wrinkles.
Polarized light To collect dermis skin conditions and toanalyzeskin pigmentation and red blood cel distribution.
Ultraviolet light To collect epidermis skin condition andto observe the melanin precipitation, water.oil ratio and sebum status.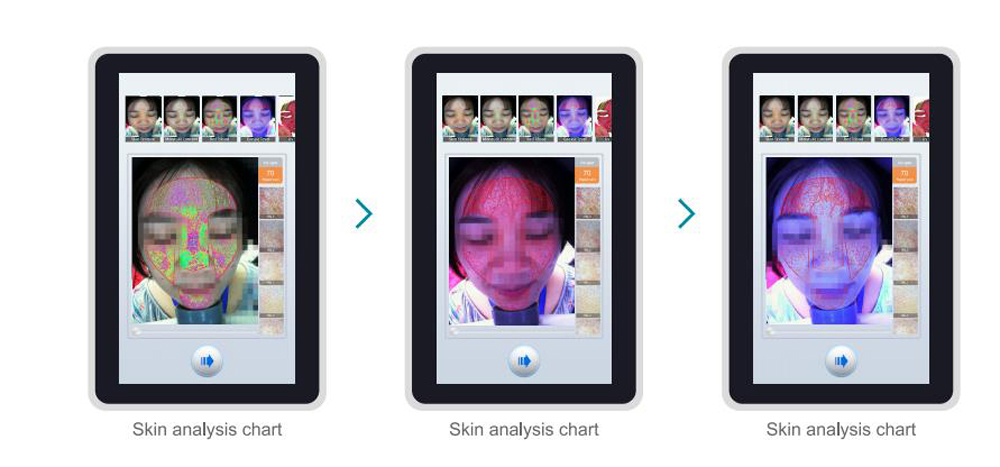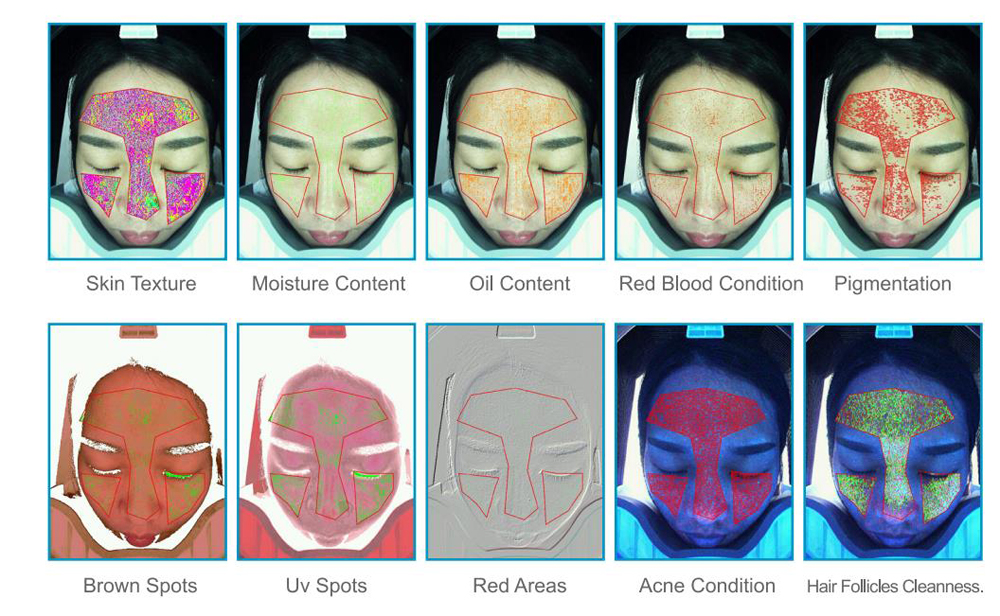 Ten Skin Analysis Items:
Accurately analyze and score the top ten indicators of skin:
skin texture, moisture content, oil content, red blood condition, pigmentation, brown spots, UV spots, red areas, acne condition, hair follicles deanness.