Skin analyzer machine introduction:
This system is a kind of multi-functional equipment with beautiful interface and all-sided utility functions. It comprises five analysis modules which are available to analyze the changes of skin moisture, oil, spot, pore and skin age (also called skin resilience and flexibility). To our big surprise, all skin images can be converted into 3D skin images through real 3D reduction technology. In addition, the images can be analyzed from arbitrary angles. The comprehensive report with excellent text and pictures present all test results to clients in the form of percentages. In this way, the clients can understand the analysis results and status of real skin clearly. Also to choose corresponding product to go with the test results is allowed. Meanwhile, you can promote the new products in background.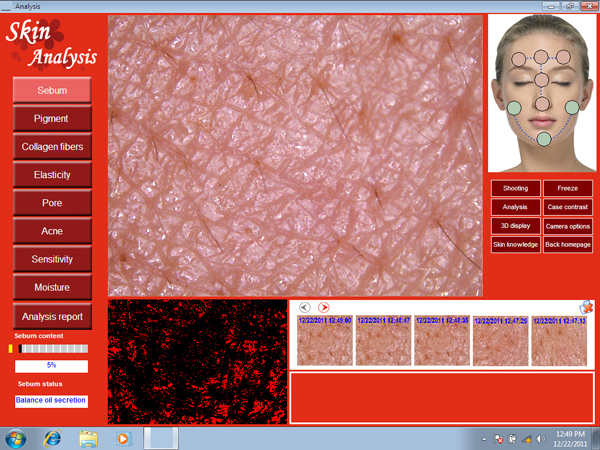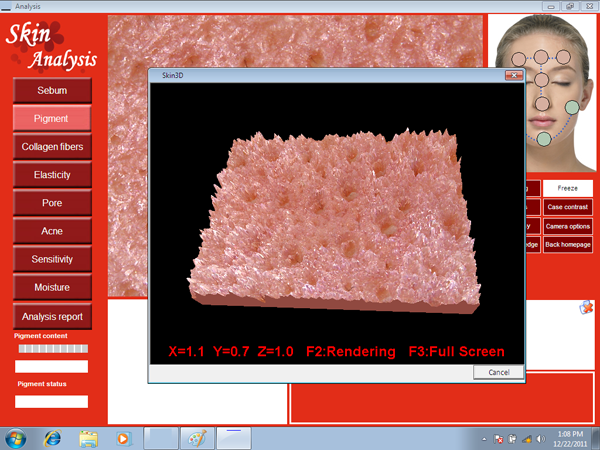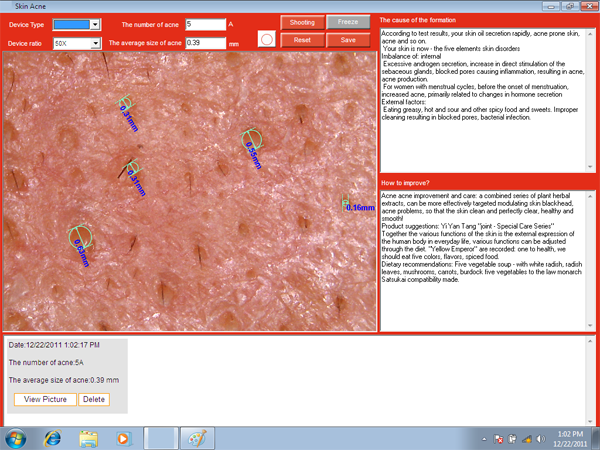 Adavantages:
* Nice appearance and innovative design
* LED illuminator around lens
* Imported lens with plated layer
* 5.0 Mega pixels high resolution CCD sensor
* Special DSP image processor, Optical Image Stabilizer
* Single capture button and digital pause capture.
* Adjustable focus to give clear image.
* Auto white balance and contrast adjustment, Color Temperature Filter
* Dual image compare function
* 3D-Negative capture mode
* with 50X Skin lens.
* Deliver clear and accurate images.
* Easy to operate.
Accessories: 
1. Main body       *1pc
2. Handset        *1pc
3. 50X Skin Lens    *1pc
4. Aluminum Box  *1pc
5. 1.5 Meter USB Line   *1pc
6. Lens protective cover   *1pc